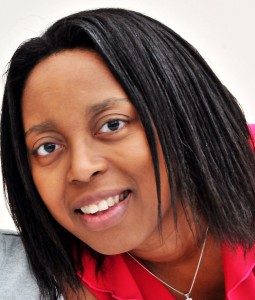 With a West African heritage, fine artist and illustrator Beatrice Ajayi was born in Scotland. Having both cultures laced through her upbringing gave her a perspective that is creative, refreshing and unique. There is a freedom of expression that entwines an endless supply of narrative. As a child she spent most of her time drawing writing stories, dancing and singing her own songs.
After completing an Art Foundation course at Croydon College in Surrey, she went on to do a BA (Hons) Degree at Nottingham Trent University. It was a time full of artistic experimentation with the tools of her trade, though her favourite tool has always being pen and ink.
Beatrice's work has been exhibited in galleries across the UK, have been purchased by a number of private collectors and gallery owners in a variety of formats. Since her early teens she has continued to develop her unique style and as a fine artist and illustrator she can provide for wide scope of tastes.
Her use of mixed media's such as inks, pens, acrylics and watercolours help to draw and absorb us. Curiosity at the capacity of such tiny hands being able to create such expanses in our minds eye with strokes of pen and brush.