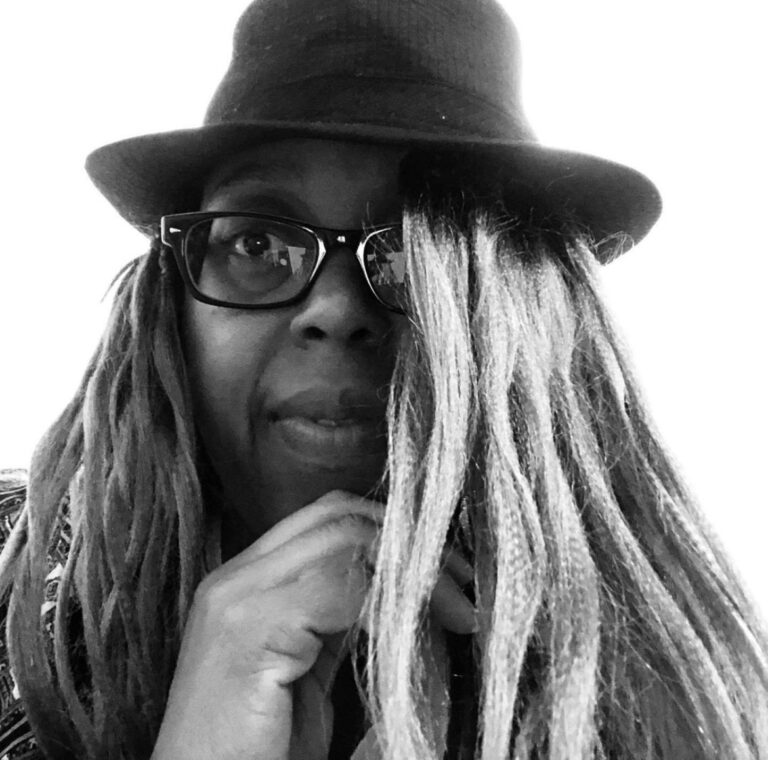 Multi‑disciplinary artist, Beatrice Ajayi was born in Glasgow, Scotland and grew up in Linlithgow, the birthplace of Mary Queen of Scots. Beatrice's artwork evokes the freedom of expression that entwines an endless supply of her Nigerian and her Scottish heritage in her creative narrative.

Her Paintings wether Abstract or subject-focused have always had a sense of special places imagined. A sense of otherness were she must be bold to express, brave to voice, and courageous to implement her inspired adventures. After completing an Art Foundation course at Croydon College in Surrey, she went on to do a BA (Hons) Degree in Fine Art at Nottingham Trent University.
She returned to Scotland and studied 'Tourism In Developing Countries ' at Strathclyde University in Glasgow. Her interest in art and travel feed her work in the range of pieces she creates. Beatrice's work has been exhibited in galleries across the UK, has been purchased by a number of private collectors.
She has continued to develop her unique style and skills through learning how to use a range of mediums in her artwork. She is a wife and a mother to a nine-year-old boy and eight-year-old girl. Beatrice currently works from her home studio and is a Partner of the Art and Gift Business called CreatED based in Kirkintilloch, Glasgow