Morning, I thought I would share the art process for this little Angler a Fish. This is a digital painting done completely in procreate and my approach in colouring him in is slightly different. I usually use the colour black to sketch.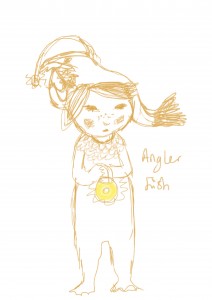 Image 1: I used a mustard colour to do the basic sketch of my little character. The animals in the favourite animal series Vary in size and I always try to make them flow together, the child and animal.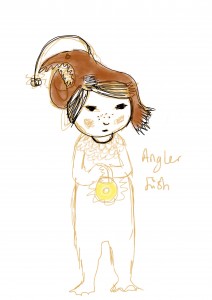 Image 2: here I start to add the colour of the fish. It's a kind of rust brown. My research revealed different dark tones that the angler fish has. I really liked this warmer colour. Once I know what colours I am using. It starts to create adventurous associate colours.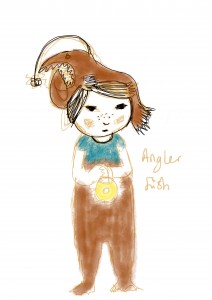 Image 3: for some reason a turquoise blue popped into my head. I tend to expand to the range of shades within a colour group. So in my next picture I add other blues to that particular section.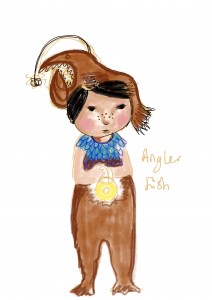 Image 4: I have added the skin tone. The rustic brown is also on the lower body area now and it's all about tying it all together.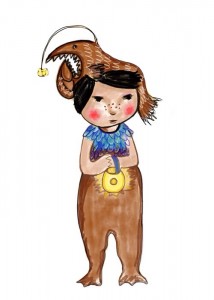 Image 5: the Finished artwork. I have tried to take on the persona of the boy in tandem with the expected awkwardness and ugliness of the Angler Fish.
This is a video of the process on YouTube.