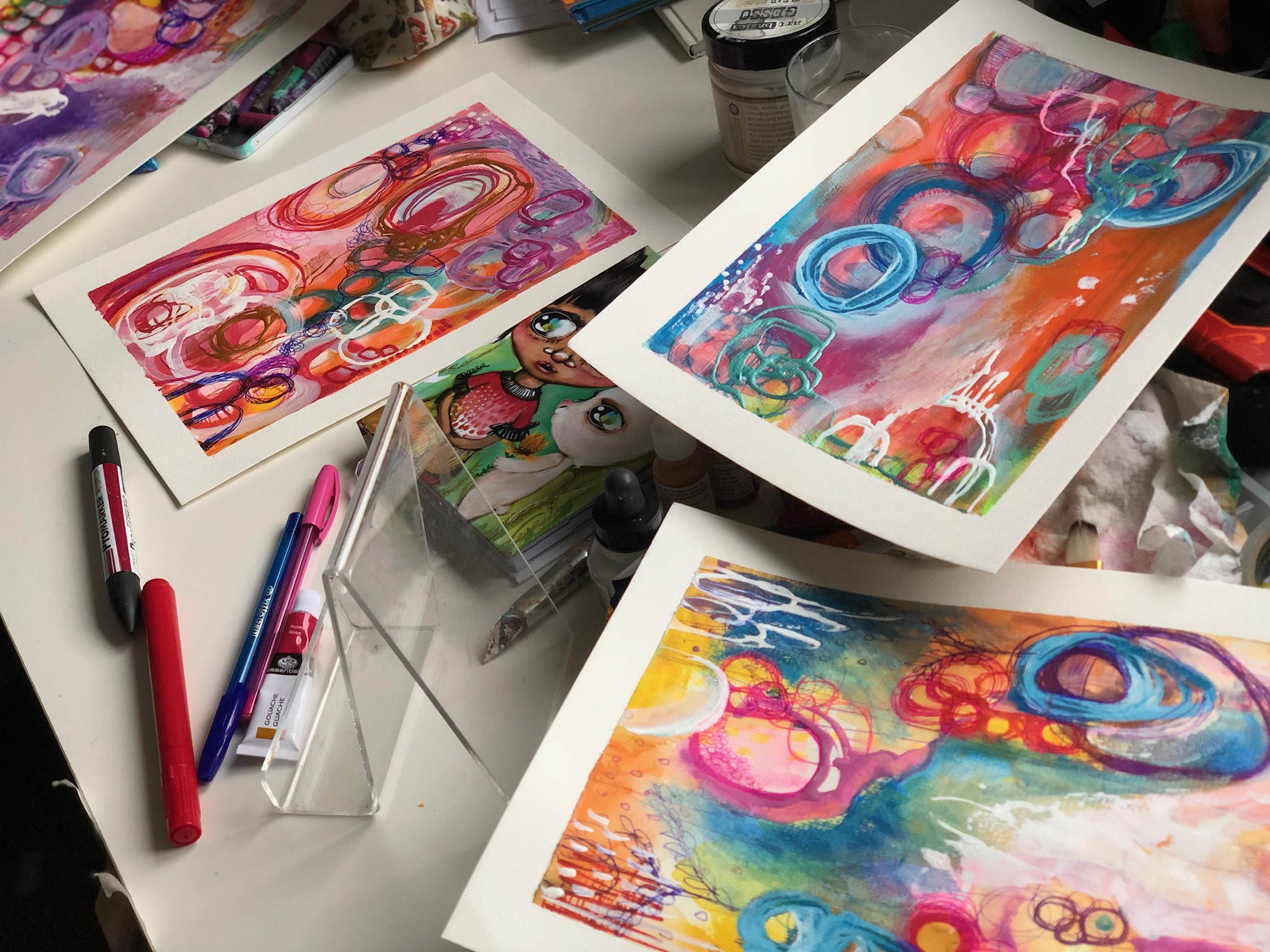 Hi folks, I finally got round to posting my first post here on my website for 2019. It only took me til March to do it!!👀
I have been absolutely loving creating abstract paintings over the last number of months.
I wanted to zoom into the worlds in the background of my brave and courageous characters.
So this year my focus is to create abstract landscapes.
While at uni I focused on abstraction and mark making. So it has been awesome to dive back in.